Medlemsförmåner
Som medlem i Viking Bears har du tillgång till många olika typer av förmåner och rabatter. Läs mer nedan.
Stefan, personlig tränare
Stefan, personlig tränare med licens från SAFE Education
Kroppsanalys, alternativ träning, manuell rörlighetsträning.
Passteknik, coachning. Sätter upp program/övningar för gym, alt rörlighetsträning. Priset är endast 150 kr per gång och jag vill gärna att ni binder er minst 10ggr.
Hälsningar Stefan
PS. Ni kan nå mig på tango@ownit.nu om eventuella frågor.
Slots Bot hat seiner
skrill schweiz casino
Wahrnehmung verschiedene Funktionen präsentiert, um die Spielerverbindung mit den Web-Spielern zu verbessern. Zu Beginn seiner Art kann die Bonusrunde sein. Diese Zeiten bieten verschiedene Arten von Zügen und verschiedene Gewinnmethoden.
10% rabatt på piercing (Mot uppvisande av medlemskort dras rabatten av).
Platinum Ink Piercing Company, Östgötagatan 79
116 64 Stockholm, Sweden
08-702 06 54
http://www.platinuminkpiercing.se
info@platinuminkpiercing.se
Läderverkstan
10% rabatt på leksaker och glid. (Gäller ej på lagningar och specialbeställningar). Mot uppvisande av medlemskort dras rabatten av.
Rosenlundsgatan 30A
Södermalm, Stockholm
(T-Bana Mariatorget)
Tel: 08 – 442 30 35
Fax: 08 – 442 35 75
info@laderverkstan.se
webmaster@laderverkstan.se
10 % på våra egna tjänster, ej på de som är förmedlade.
Telefon: 08-270 370
Adress: Karlavägen 5, 114 24 Stockholm
Hemsida: www.stockholmsbegravningsbyra.se
10% rabatt på boende om man visar upp medlemskortet.
Telefon 0929-21100 alt 070-5595629
För att hitta till Olstorpet kör ni från Älvsbyn sett mot Arvidsjaur väg 94.
Precis innan byn Vistträsk ca 1,8 mil från Älvsbyn svänger ni av mot Olstorpet (6km) till höger.
Från Arvidsjaur sett, kör mot Älvsbyn väg 94. När ni passerar byn Vistträsk ca 7 mil från Arvidsjaur svänger ni av mot Olstorpet (6km)åt vänster.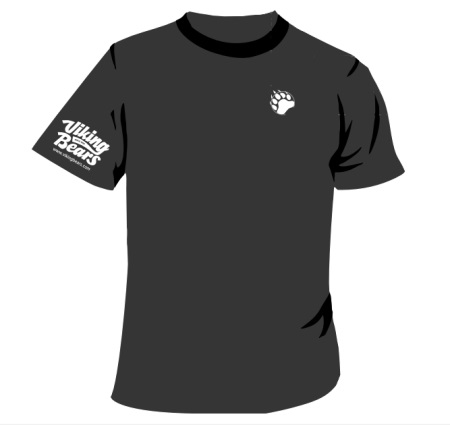 På mångas begäran har vi gjort en ny, diskret design med en liten logo på ärmen och en tass på bröstet. Den kan man alltså även bära "privat". Storlekar: M, L, XL eller XXL. Kvaliteten hos Fruit of the Looms välkända fabrikat är ytterligare något bättre än tidigare, till lägre pris! Så ta med Dig 150 kr mer än Du får supa upp den kvällen!
Men alla har möjligheten att beställa en tröja genom att sätta in 178 kr på PlusGirot 482 48 23-2 med angivande av namn, storlek t.ex. "Andersson, XL".
För utländska medlemmar kan vissa transaktionsavgifter tillkomma, sänd er beställning till infobear för utförlig information
OBS Notera att tröjan finns i svart, orange och grafit med vitt tryck